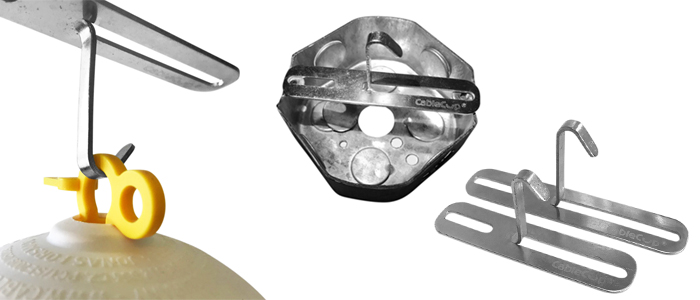 Now we make it even easier to mount lamps and CableCup ceiling roses. This all new ceiling hook is used to fix lights in a smart and easy way. Use it where you don't have a hook or fix it directly to the junction box inside the ceiling. 
The crossbar/bracket is available in two sizes: 100 mm ( 4″) for US Standard junction boxes and 85 mm (3.35″) for UK standards.
They can of course be fixed to any type of ceiling and gives a great flexibility for installing lamps. There are pre-drilled fixing holes (5 mm in diameter/0.2 inches). The hook is adapted to fit perfectly with our ceiling roses.
//CableCup August 2017