Someone said "Details are the difference between good stuff and great stuff". We totally agree. And we guess you do too..
When the well-known NYC based design studio Pentagram got the assignment to create the brand identity for the artisan Ice Cream maker Van Leeuwen they did it all the way. They stripped off all the noise typically seen in ice cream branding and created the new identity with minimal graphic elements. And it is pervaded all the way from the packaging to the selection of lamps in the ice cream shops in New York and Los Angeles.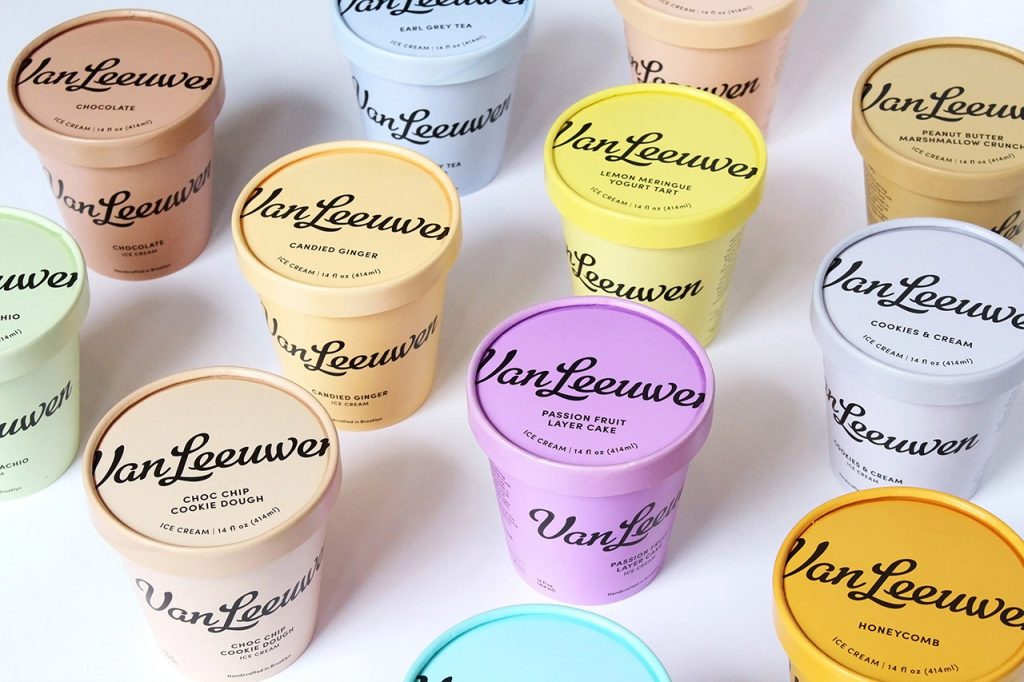 The friends Ben, Pete and Laura  began in the kitchen of their shared Brooklyn apartment back in 2007 and has now grown into a mini ice cream empire with stores and trucks in NYC and LA, and pints in grocery stores. Their dedication to quality is tireless and they are constantly developing and perfecting their recipes.
They are as close to the ingredients of their ice creams as they are when it comes to the decor of their stores. They never renounce their identity. Therefore, we are very proud to be part of their story. Together with German design brand Schneid Studio, we have had the honor to represent the lighting in their stores.
To us it is clear that our CableCup can play a role for the overall impression of a space. Our stripped and discrete design, our simple function and our different choice of materials makes it possible for you to create a different impression.
Do you have any project where you see that CableCup could make a difference? Contact us and let's find a good solution together.
> Read more about the Pentagram case